10 Yard Dumpster Rental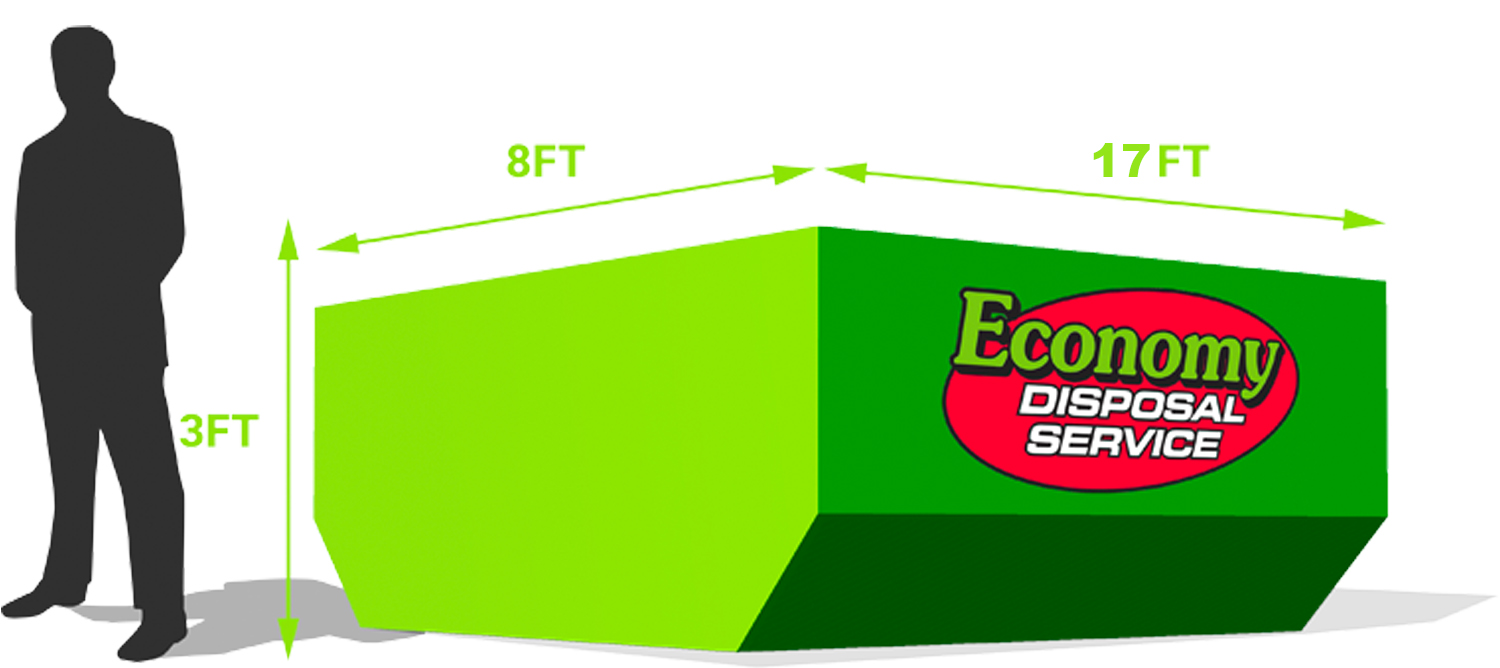 10 yard containers are well-suited to a small kitchen remodel, bathroom remodel, small garage cleanout, small spring/fall cleanup, concrete, dirt, brick, roof removal of up to 25 squares. A 10 yard container holds up to 2 tons of material. This size is commonly used for tight spaces. It can fit in a standard driveway and holds up to 3 pickup truck loads.
Small kitchen remodel
Bathroom remodel
Small Garage Cleanout
Small Spring/Fall Cleanup
Concrete
Dirt
Brick
20 Yard Dumpster Rental
The 20 yard dumpster rental is our most popular size container. These are useful for large kitchen remodels, multi-room cleanup projects, new home construction, major home repairs, roof removal of 40-45 squares of shingles, and more. A 20 yard container can handle 6-8 tons of a mix of waste material and is equivalent to about 7 pickup truck loads.
Multi-Room Cleanup
New Home Construction
Home Repairs
A Mix Of Waste Material
Large Bathroom Remodel
Large Kitchen Remodel
Spring/Fall Cleanup
Roofing tear off
30 Yard Dumpster Rental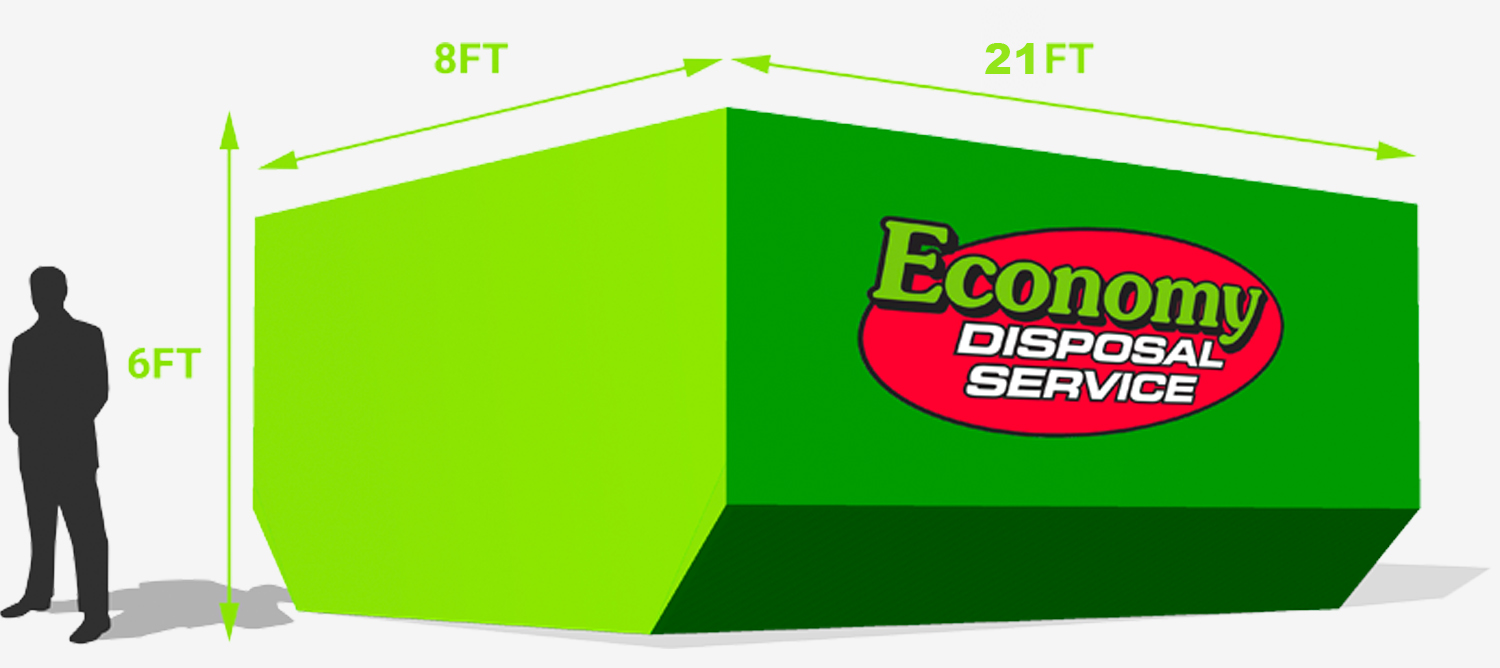 30 yard dumpster rentals are commonly used for demolition projects and large commercial cleanup projects. This size container is ideal for large quantities of debris, including heavy and bulky items. 30 yard containers can hold up to 50 squares of roofing material or 10 tons of mixed waste material.
Economy Disposal provides reliable, fast, and worry-free dumpster rental services throughout Chicago, the west suburbs, and as far as the Wisconsin and Indiana borders. We are a local, family-owned business that is dedicated to providing five-star service in everything that we do.
If this is your first time ordering a dumpster rental and you're not sure where to begin, give us a call. Because we are a small company, we are able to give our customers the time and attention they need. We would be happy to help you determine what size container will be best suited to your project. In most cases, we can even deliver it on a same-day basis!
Economy Disposal roll off dumpster rentals are ideal for all of your waste removal needs, including construction and remodeling, roofing, and more.
Contact us to learn more or place your order.
Are you interested in high-volume dumpster rental?
If so, ask us about volume discounts!
When you choose Economy Disposal for your dumpster rental needs, you can feel good about the way your project waste is handled. We are as committed to eco-conscious waste management practices as we are to providing superior customer service, which means your trash is being handled in a responsible, sustainable manner.