About Us
Economy Disposal has been full-service waste management provider in Chicago and the surrounding areas since 1998. In that time, we have developed a solid reputation for superior customer service and quick, reliable delivery. For all of your commercial, construction, and demolition waste management needs, Economy Disposal is the team to call.
Contact us today to request a quote.
Mission Statement — Our commitment to the environment and its creator.
Our mission is to provide exceptional customer service while upholding our strong values of faith and family. We believe in being good stewards of the environment and promoting sustainability through responsible recycling practices. Our commitment to our customers, employees, and community is rooted in our belief in treating others with respect and integrity.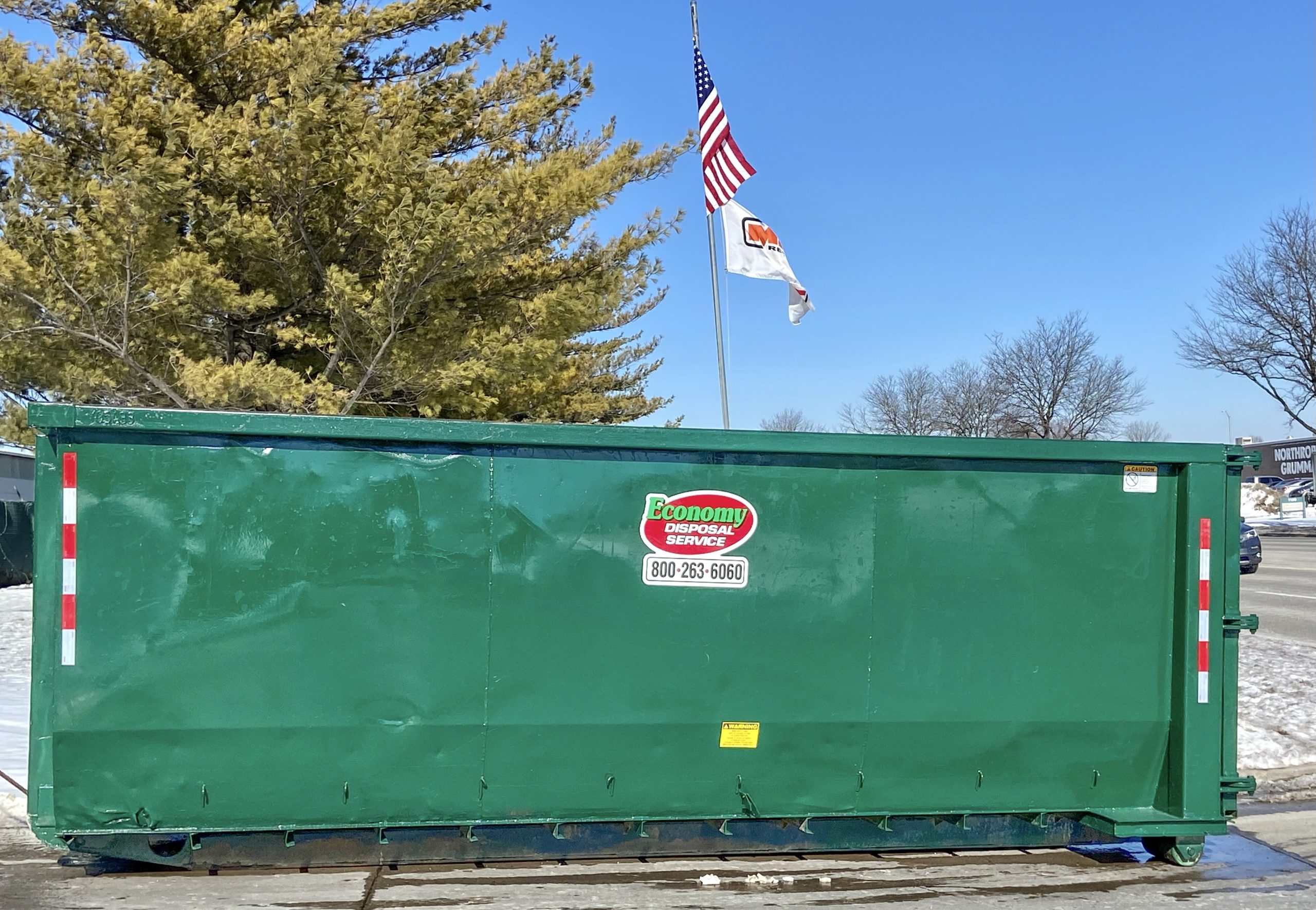 We are a local, family-owned business, and it shows.
We understand the vital role that waste management plays in our community, and we take that very seriously as we serve the needs of our fellow businesses in Chicago and the surrounding areas.
Economy Disposal is a multi-generational family business, and that pride has been passed down along with the core values upon which we have built our reputation. Our company ethos has been largely dictated by our Dutch heritage.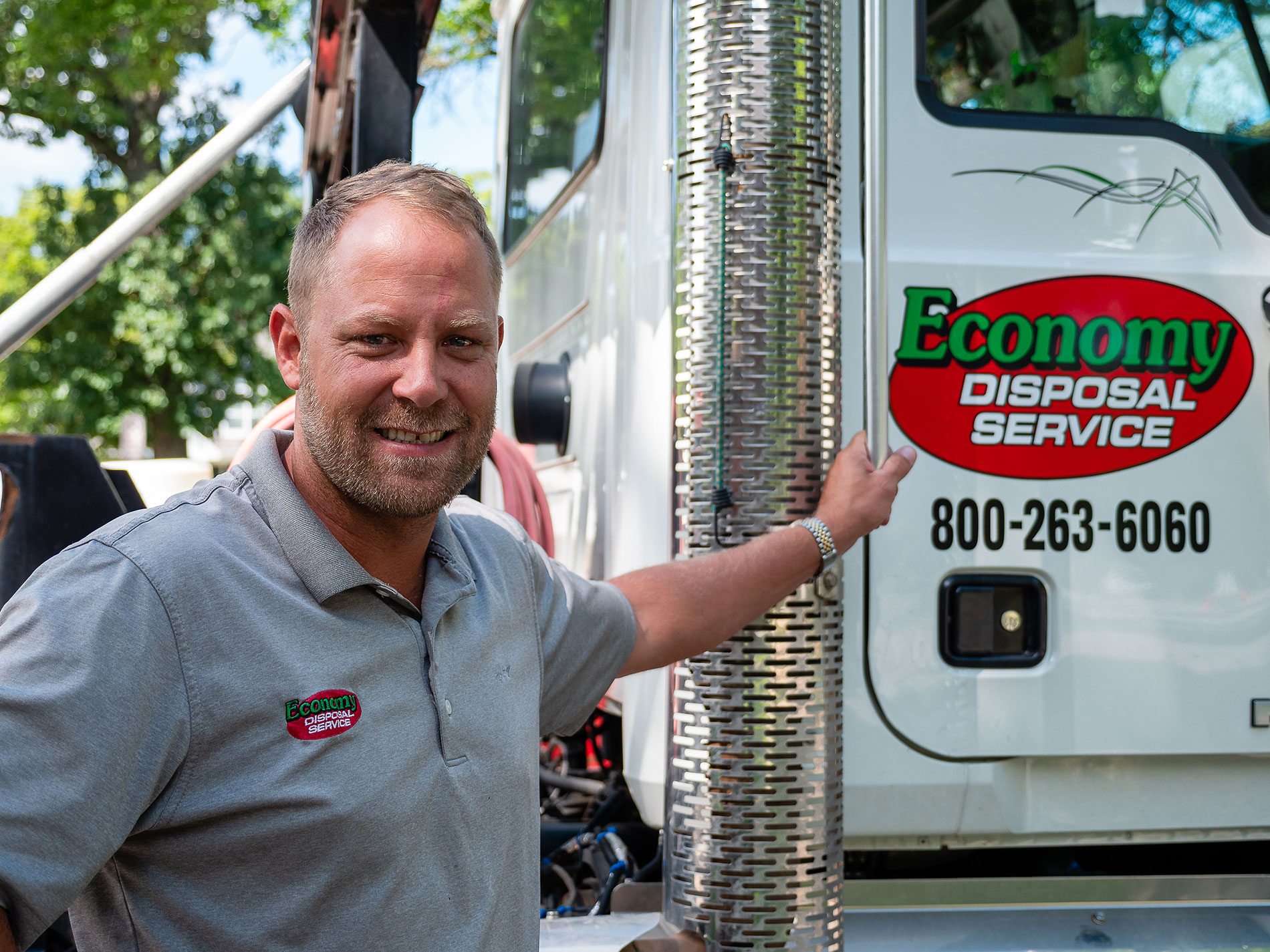 At Economy Disposal, we take great pride in our work.
Dutch culture is renowned for being budget-conscious, hard-working, practical, and well-organized, and you'll see all of that come alive in our work. We stand by these values, and we believe in the power of community and the value of relationships.
Today, Economy Disposal remains one of the few Dutch-owned businesses still in operation in the Chicagoland area. Perhaps even more important than that, though, is that we are one of very few family-owned waste management organizations in the country.
You simply will not find a more personalized touch, and we are dedicated to delivering a hassle-free waste management experience from start to finish.
The Economy Disposal Difference
TAZ Holdings, LLC is a family owned and operated corporation providing over 50 years of combined industry experience in refuse and recycling services. We provide the most reliable and cost-effective roll-off container and trash compactor services through our Roll-Off Division, Economy Disposal Service. Your demolition materials will then be transported and processed at one of our state-of-the-art recycling facilities located in Aurora, McCook, Palatine or Plainfield.
Economy Disposal Service is pleased to offer several container sizes and LEED documentation at No Additional Charge! We have a fleet of over 30 trucks operated by safe and courteous union drivers. We are big enough to handle any project, and small enough to know our customers by first name.
We own and operate four licensed Construction and Demolition (C&D) recycling facilities in the Chicagoland area that are open to the public. They are fully equipped to satisfy all your disposal and recycling requirements with the most competitive rates in our industry.
Cool Timeline
1968
Ron, Sr. bought Tazelaar Disposal from a small hauler in Berwyn, IL that wanted to get out of business. This business operated a commercial route on the Gold Coast serving luxury high rises, night clubs, and restaurants.
1973
Tazelaar Disposal was sold to Waste Management
1976
1976 through 1990 – The family started Kleenway Disposal, which served Willowbrook and Burr Ridge. Kleenway Disposal was a full-service residential, commercial, and industrial pickup provider.
1990
Kleenway Disposal was sold to Waste Management
1998
The family started Economy Disposal Service, Inc, which is a full-service residential, commercial, and industrial pickup provider serving Chicago to the west suburbs, and as far as the Wisconsin and Indiana borders. Today, we operate 30+ roll off trucks to help you with your house cleanout, remodeling projects.
2003
Economy Disposal dropped their residential services to focus on roll off dumpster rental, and construction/demolition.
2005
Economy Disposal supported Hurricane Katrina disaster relief efforts
2010
Opened TAZ Recycling – C&D Recycling site in McCook, IL
2019
Opened Aurora Recycling Center in Aurora, IL
2020
Acquired family owned and operated MBL Recycling in Palatine, IL
2021
Opened River's Edge Recycling in Plainfield, IL
2022
Acquired Vans Disposal and Heritage Disposal